Civil Engineering and Construction Projects
Bains Civil Engineering are regarded as specialists in Civil Engineering and Construction projects for a number of clients based within the UK. Our attention to detail and 'hands-on' management approach is recognised by many industry specialists. We pride ourselves on constantly delivering certain elements of the construction process on time and to the highest quality possible, ensuring that the needs of our clients are met. Bains Civil Engineering have expertise knowledge and experience which can tailor meet any requirements.

Skilled Labour Supply
Bains Civil Engineering are specialists in providing high quality workforce in all areas of the civil industry. All staff employed by Bains Civil Engineering are certified in CSCS, CPCS and NVQ levels. Our Workforce continuously improves on their trades by obtaining their tradesman qualifications. Our attention to detail in the hiring of our staff gives the guarantee to our clients that we only employ specialists, knowledgeable and efficient employees knowing that high level of workmanship will be achieved.
Bains Civil Engineering is dedicated to ensuring that all our sites are operated to within current H&SE instructions and procedures. We have a strict policy that our entire workforce adheres to and particular training and development is readily available.
Bains Civil Engineering can provide the following tradesmen:
Banksman
Foreman
Basic Labourer
Brick Layer
Steel Fixers
Skilled Labourers
Ground Workers
Kerb/Slab Layers
Pipe Layers
Concrete Foreman
Concreters
Gangers
Joiners
Concrete Finishers
Chainperson
Forklift/Telescopic/Tractor Driver
Plant Operators
Traffic Marshall
Cleaners
Our History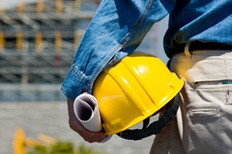 Having formed in 2014, the Directors of Bains Civil Engineering have over 25 years of knowledge within a number of sectors of the construction, civil engineering and rail industry. We provide tailored services to meet the client's requirements and deliver any set given work package within time, budget and to the highest standards possible with a labour workforce that are qualified within their sectors. The company headquarters are based in Gravesend.
Health and Safety
Bains Civil Engineering has an obligation and responsibility to adhering to Health and Safety. With this in mind, our dedication on delivering a high quality service to our clients is of paramount importance. Bains Civil Engineering has set objectives on achieving an accident-free environment on any service that is provides. Extra demand is placed on training and developing our workforce to ensure that projects are delivered in a safe and controlled manner.